Тогда мы идем к вам
Then we are coming to you


Live art
2019

In Russia in the 1990's there was an advertisement on Tv of Tide detergent. The storyline went so that there were two kids sitting on the staircase of an apartment block building. Apparently, they were told to leave the house and their mother is "boiling"- washing clothes in a large pan of boiling water, heated on a kitchen stove. "Boiling" is a well-known practice that bleaches the clothes and returns them their whiteness. I still use this method of doing laundry in my home in Finland regularly. So it goes on - a man appears on the staircase and he is holding a box of Tide. He is there to demonstrate to the mother that it is possible to achieve this pure whiteness by simply washin the garments in the right detergent. The tagline goes as follows: "Are you still boiling? Then we are coming to you".

Privacy of personal dwelling is a fundamental human right. It is unsettling to imagine that someone can just open the door and come into your home. However, the practice of carrying out searches in people's homes as a way of threatening and intimidating citizens has been a common practice of police forces. This is often a first step before somebody is arrested or charged. People's homes are being searched, people are being searched, their belongings and their bodies touched by force. The process of cleaning references the act of destroyin evidence, getting rid of information, something that can be used against you. Time is a currency, luxury, and a curse.

This performance is part of a body of work I am currently developing which has a working title of Slow Room. Slow Room is a series of projects and multimedia sculptures that explore textiles, spaces of confinement, and time. They are focused discipline and judgement and guilt.

Looking seeing and turning away. Loneliness. Boundaries.
.


This work was presented on November 8th, 2019 at Museum of Impossible Forms in Kontula, Helsinki as part of Performance LAB, which a platform for experimental performances and hosts artists, poets, dancers et al to make live art pieces. Curated by Vishnu Vardhani Rajan.




Peltojoki
(No barbed wire necessary)
PoW Camp in Lapland, Finland, 1941-1944.
Machine Embroidery on Linen
2015


Weight of the World

Felt, needle, handheld weighting scale.
2012



Neither Here Nor There
1 min looped video
2010
Commissioned by the Table of Contents project.




A sketch for the future
2010



An Ongoing Dialogue
2010
The project was created in collaboration with Elena Bezborodova and shown at Mamuska Performance Night, Le Cat Salons, the Loft, Dublin, Ireland in November 2010.




In the work, the relationship between manmade environment and human are explored. The interest lies in psychogeography which studies the influence of the environment on an individual and the changes "new" individual makes to their surrounding. On a larger scale it is an ongoing dialogue between architecture and a human being.

Later, a a photographic series was made exploring the subject, projecting images of the familiar environment on to the artists' bodies.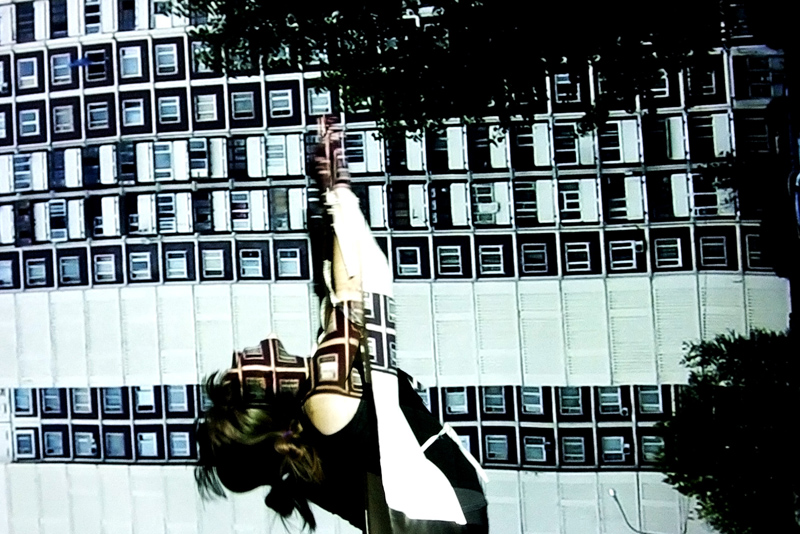 Molotov 2010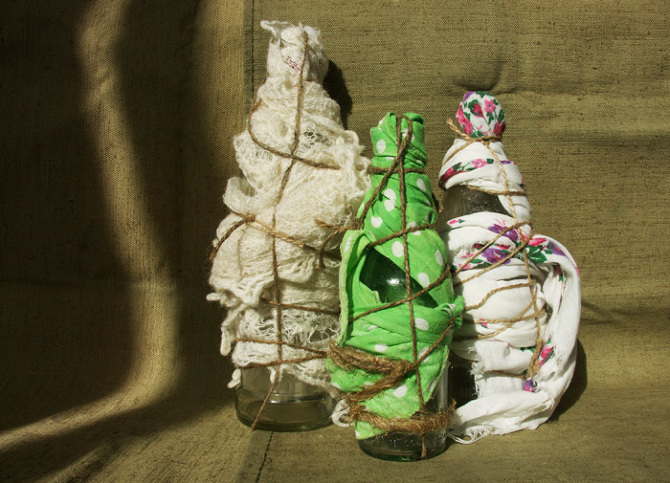 Under Siege Solo performance, duration 2 minutes
2011



Performance was developed during the workshop with artist Oscar McLennan and enacted at Dry performance night, the Loft, Limerick. The work interpreted the notions of fear, worry and self-distraction on a personal as well as global level. It was intended to communicate the paradox of security and fragility of home and the terrors of today's world.

This un-lengthy performance presented the artist saying a chant in Russian language and attempting to squeeze a chicken egg between the hands. An egg, if pressed from either end, is impossible to crack. Yet at the end of the prayer it gave way, splashing all over the artist and the audience in the front row.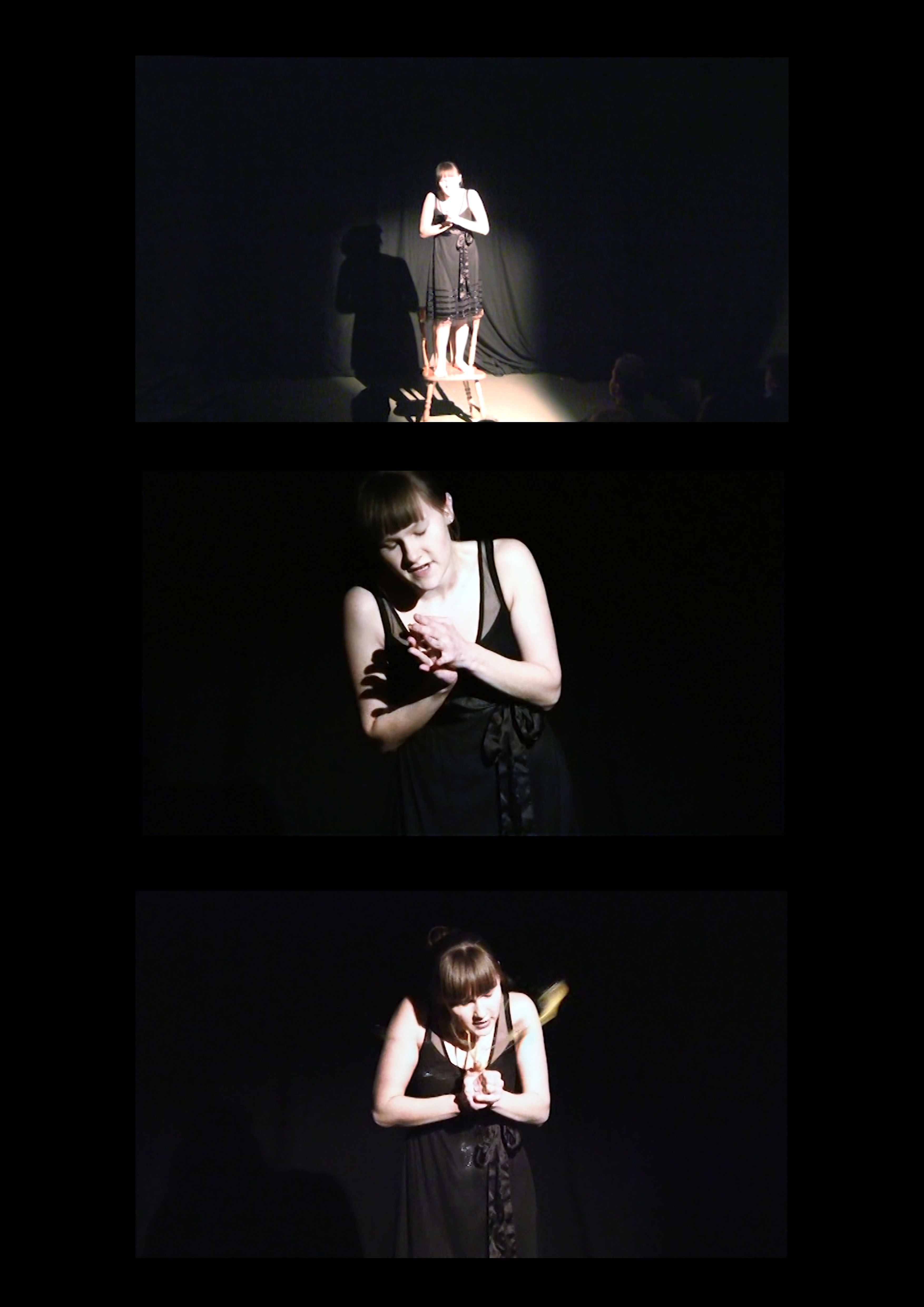 Dry Performance night, The Loft, Limerick City, February 2011.