Macro Golf


2018
Collaboration with Steve Maher

Meta-description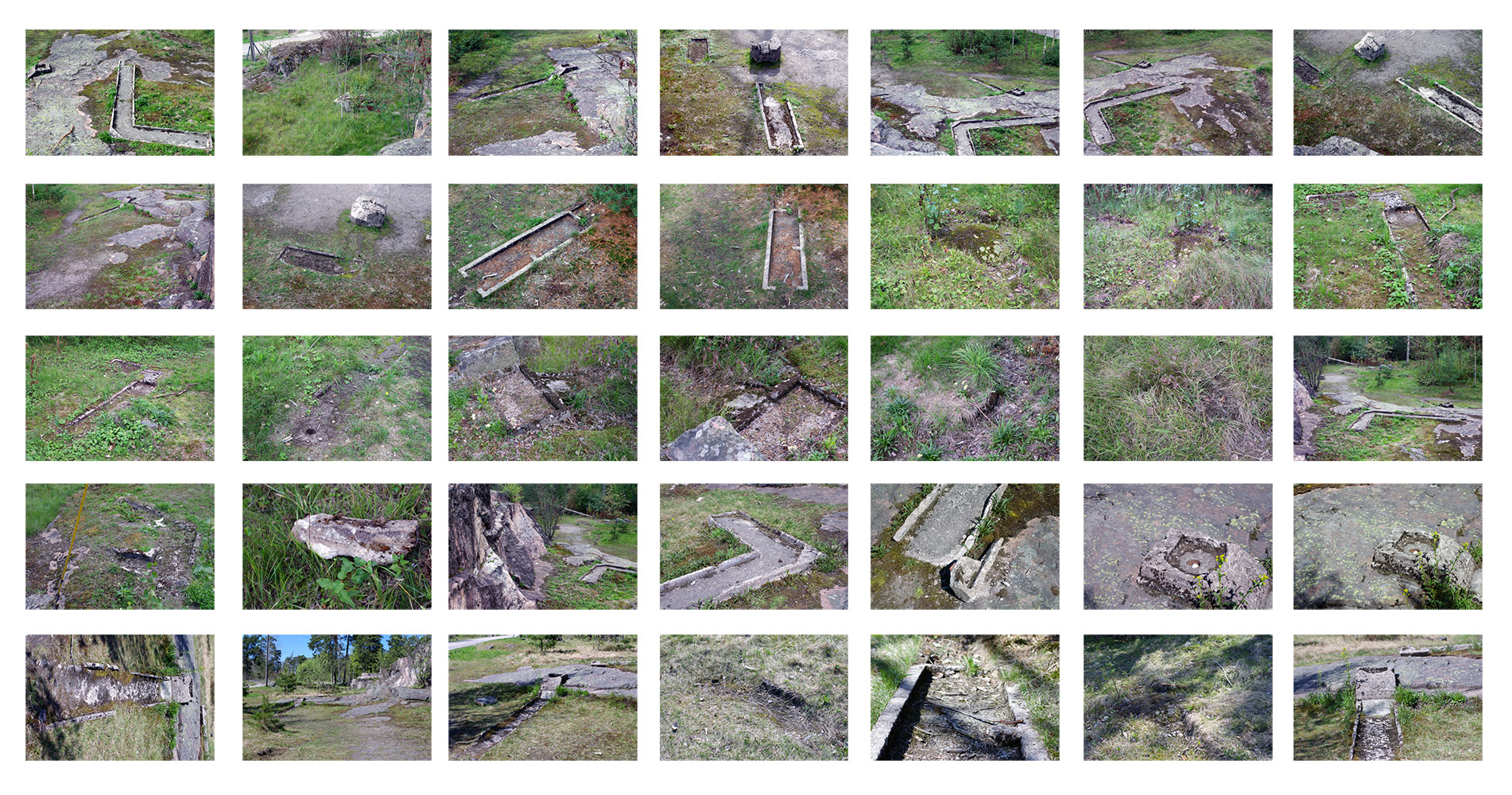 Deep in the valley of Helsinki, hewn into the very rock itself, lies the ruins of an ancient and mysterious archaeological site. Its true purpose is unknown, however many believe when it was built it signified something of great importance for the valley's inhabitants. The site and its layout bare potentially some sort of geometric or astrological parallel in which a ritual practice was likely performed. It is hypothesised that practitioners and pilgrims alike would traverse a set of challenges laid out within the space in order to prove their worth. The remains of roughly nine monuments can be found on the site, artifacts unearthed in the area have lead theorist to believe that using a short cudgel like object those participating in the ritual would manoeuvre a small circular white object through many perils and pitfalls. The outcome of the ritual we can only speculate, however we can surmise that the pockmarked holes on each monument served as some sort of receptacle for the small yet significant object. This major historical site may lead us to rethink the origins of mankind.





Description

The remains of a mini-golf course, possibly built in the 1950s, lie on the verge of the Helsinki city district of Laakso and its Central park. According to a source in the Helsinki Sanomat it was originally built by the Kristillinen Teekkariyhdistys for the people of the local area. Over the course of almost 70 years the site has fallen into disarray, with the last game of miniature golf likely to have been played there over a generation ago, slowly the forest is reclaiming this site making the delineations of its former purpose seemingly kabbalistic or esoteric.

Through a recreation of a hypothetical interactive miniature golf obstacle within the exhibition space functioning as a backdrop to a video work about the site the artist duo of Artemeva and Maher present a question about our associations with history, camouflage and triviality.