Leftover Limbs
Anastasia Artemeva, Leftover Limbs Sewing kits (Recreation project)
Mixed media, found objects 2020
Series of 15 variable multiples, 10 x 10 cm
Yö Kekri ryhmänäyttely 24.-30.10.2022 Yö Galleria, Helsinki, Finland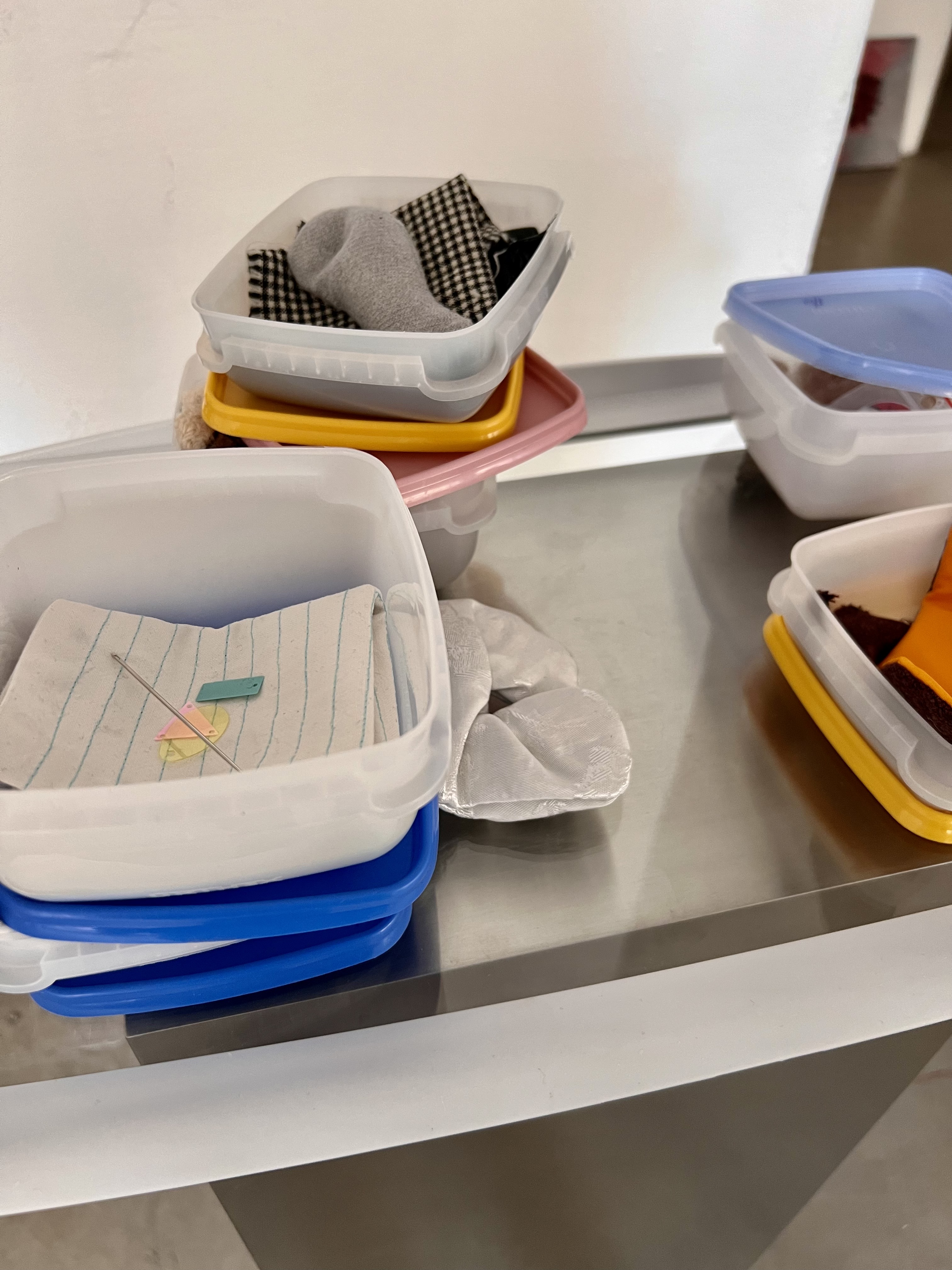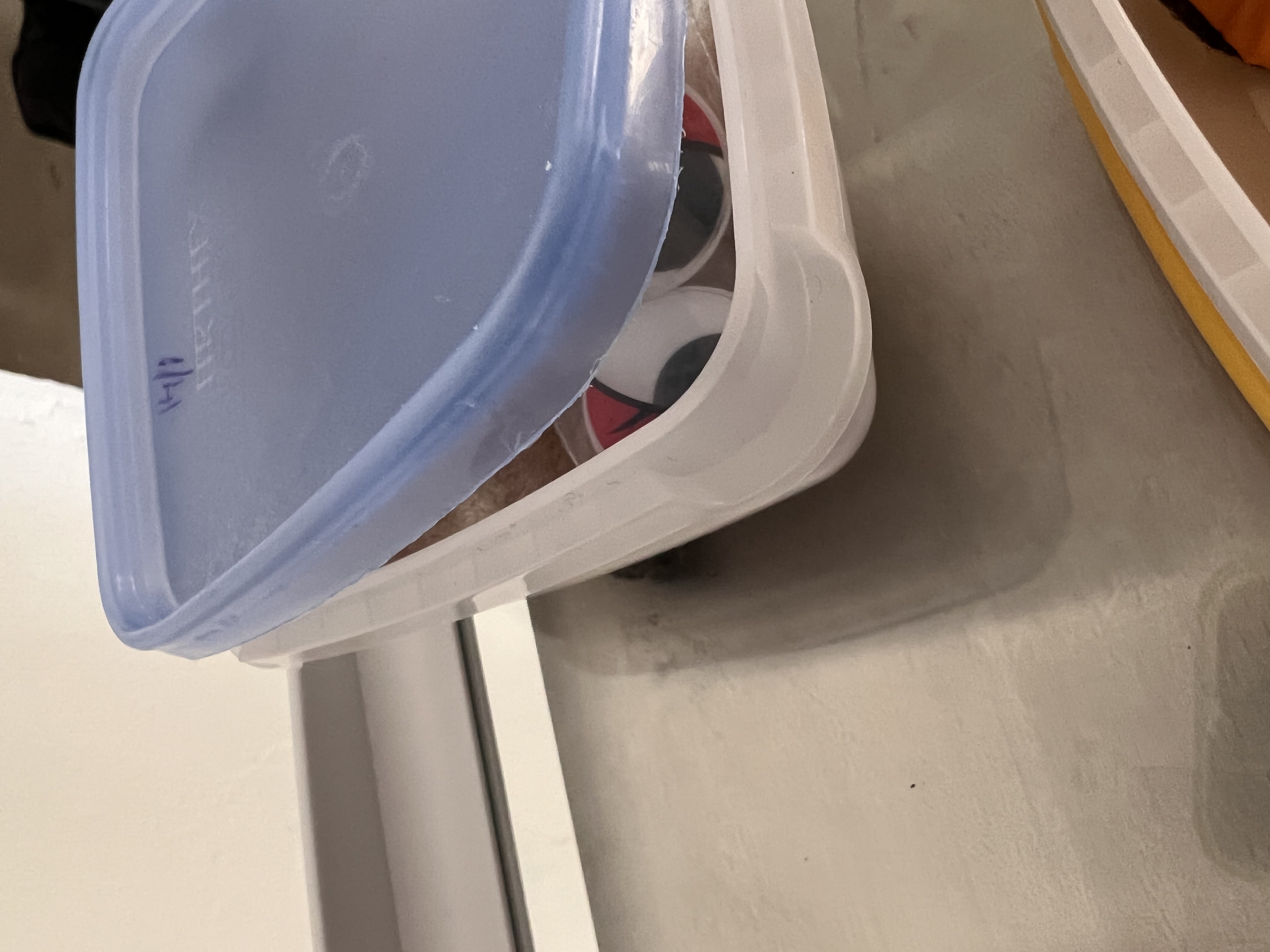 Recreation is a series of projects and multimedia installations around the act of sewing, the spaces of confinement and ritual. Through visual, performative and dialogical processes I investigate assumed social roles, ideas of judgment, social and antisocial being, as well as personal and collective boundaries.

This body of work explores common rituals like keeping holiday homes or tending to a grave. I am interested in the spaces where these rituals happen, and how it affects our identity and how the body needs to adjust to accommodate for these.

Leftover Limbs are based on fabric craft kits that my mother bought for me when I was sick when I was little. They contain parts of unfinished stuffed toys that I have been creating since I was 5 years old. These artifacts are on the border of arts and crafts, artmaking as a profession and as a hobby, and the responsibilities and emotions that each of these activities entail.

Come join me and bring your unfinished, raw, half-baked idea. Does not need to be related to textiles at all. Just something you would like to work through in good company or individually.

—
Schedule: Saturday 29.10. 11-15 at Yö Galleria (Lönnrotinkatu 33) and online

What you will need: You are encouraged to bring along an unfinished project. It can be a textiles project, but it does not have to be - a text, a drawing, a funding application. We will apply the concepts of sewing and mending to any possible processes. For those joining us on-site there will be a limited amount of materials available free of charge.

What we will do: We will get together and make. There will be a chance to share the experiences of dealing with unfinished projects, unused materials and the infinite to-do lists. What can we create from a cut out dress pattern even when it will no longer fit? What can we create with the fabric cut offs ? What is the meaning and the value in the materials and actions leftover, unused and undone? How can we preserve and value the unfinished work ?
We will learn sewing techniques, collage, spatial installation technique and will formulate concrete ideas for artistic works.

Limited number of participants. The course is offered free of charge.
A few participants will have the opportunity to participate on-site at Yö Galleria. (indicate in the registration form whether you prefer zoom or on-site)

The workshop is part of the Hybrid Art Workshop project of Yö ry.
The project is co-funded by the Uusimaa Regional Council through the Supporting sustainable growth and vitality of regions (UKKE funding).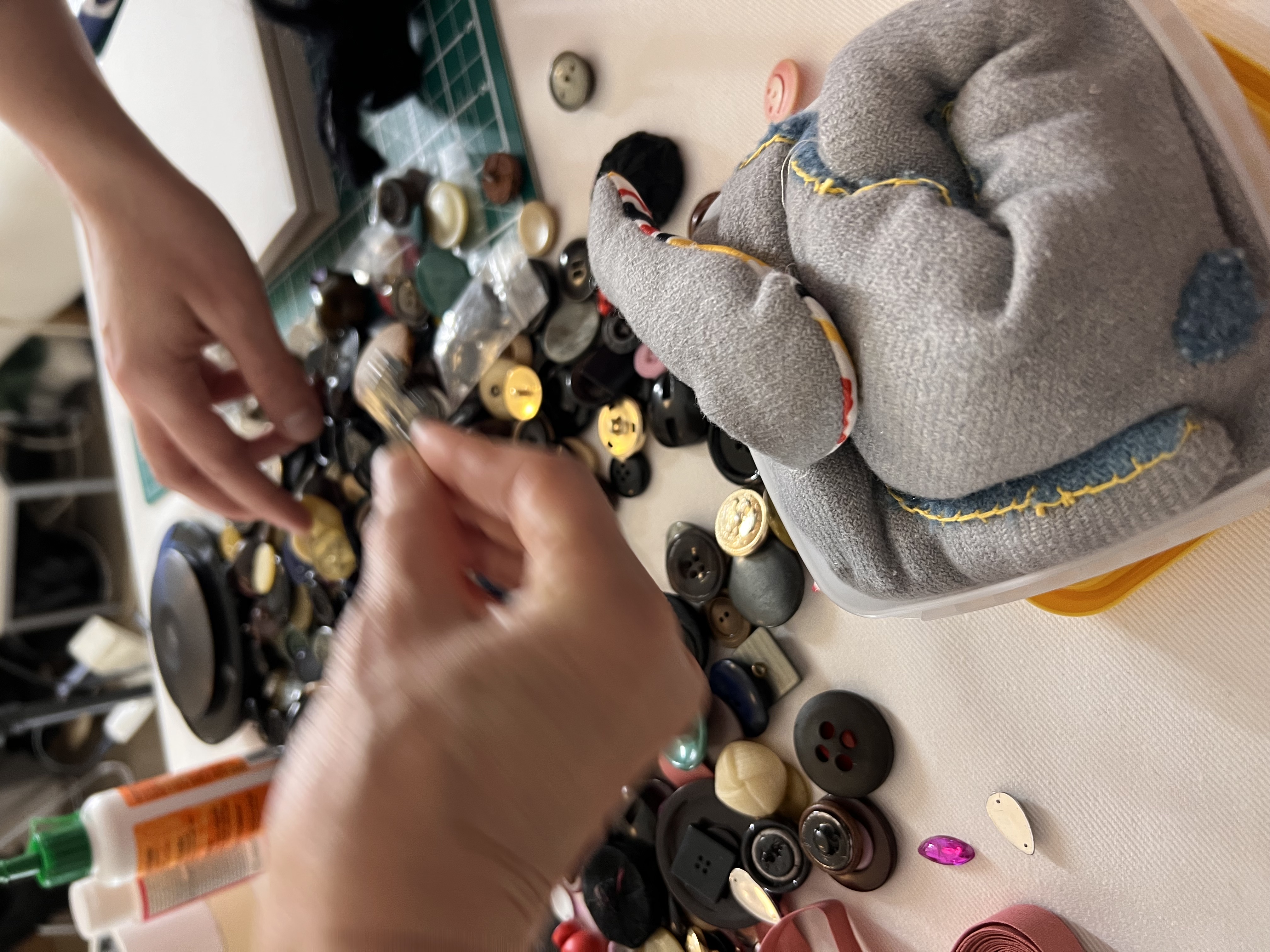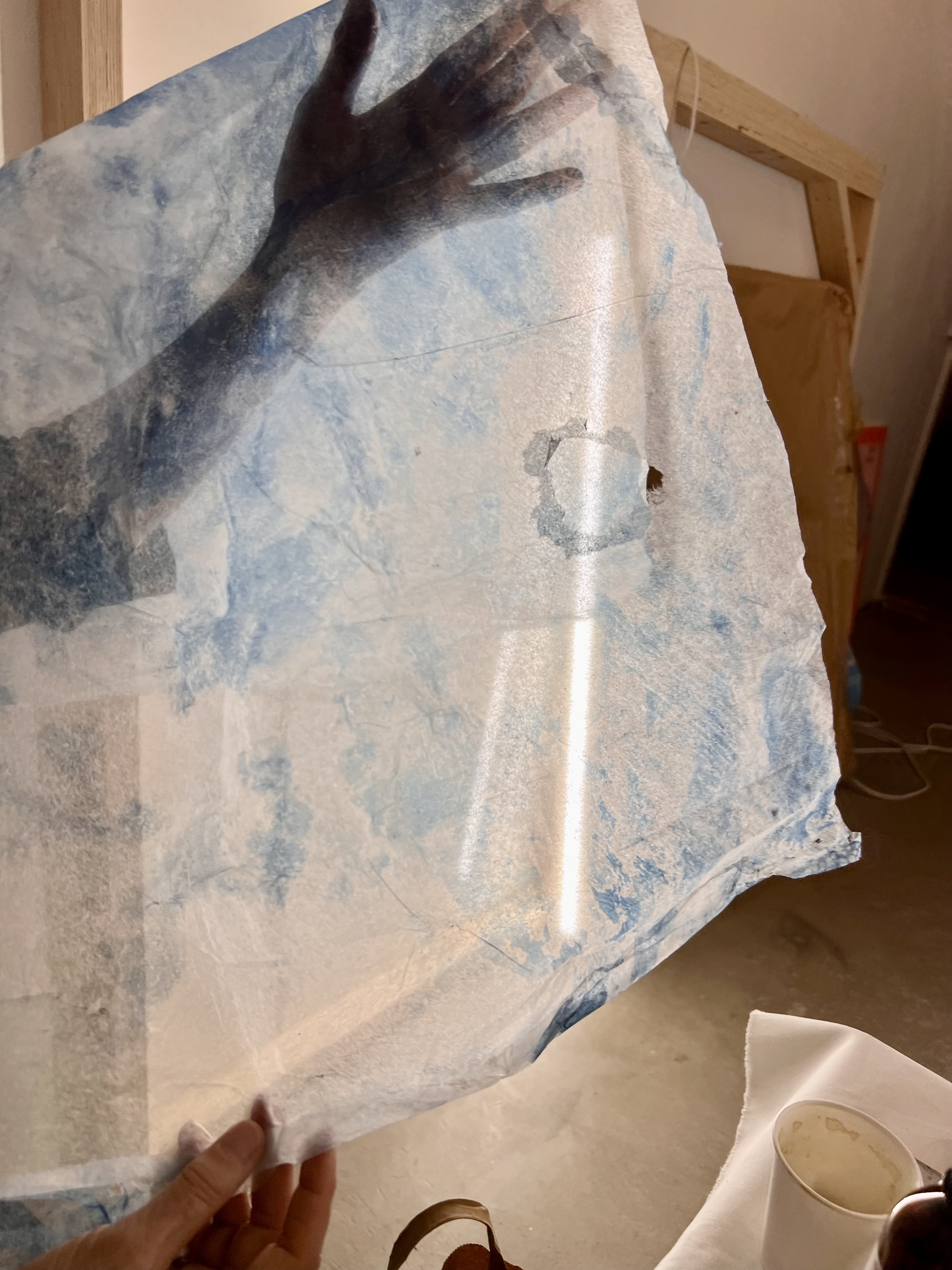 Unfunished and lefotover art materials from the workshop participants: buttons by Päivi and hand-made paper by Heini.